Homepage
Main content starts here, tab to start navigating
Slide 1 of 6
Slide 2 of 6
Slide 3 of 6
Slide 4 of 6
Slide 5 of 6
Slide 6 of 6
Lil Donuts, Big Flavor.
It was April 2015 when we launched our donut wagon offering all these sweet items. We roamed the streets of ATL at all the major festivals and food truck nights to get our feet wet and test the waters. Thanks to you, 2 years later, we opened our first brick and mortar- the only mini donut shop in ATL.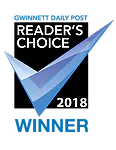 Why Ethical Coffee Matters
We have partnered with Three Tree Coffee Roasters to bring you coffee with a purpose (and great taste!).
Learn More
See our Donut Wall
Check out our many offerings! Donut worry! There is something for everyone!
Take a Spin